Bible Resources
All Scripture is breathed out by God and profitable for teaching, for reproof, for correction, and for training in righteousness, that the man of God may be competent, equipped for every good work. 2 Timothy 3:16-17
We encourage reading the Bible for both our personal and communal growth. If you do not have a Bible, please speak with one of the pastors and they will be happy to help you find one. There are a number of good online options as well! The Online ESV Bible is a good place to start. There are also some helpful Reading Plans for the Bible that you can look at there as well.
Finally, you can also get the Bible for your mobile device. Here are some apps that we have found helpful:
ESV Bible App

Dwell Audio bible App

Yearly bible-in-a-year App

ChurchCenter App
If you are a member of South City Church, we use the ChurchCenter app as one means of communication. You can find calendar and directory information there. In addition, parents who take children to the nursery can use a check-in feature.
Podcasts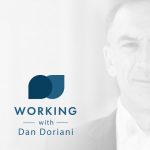 Seminary

South City Church has enjoyed a long-standing relationship with Covenant Theological Seminary, which is located in St. Louis. If you are interested in exploring matters of your faith and/or practice in greater depth, Covenant has a variety certificate programs or complete degree programs that you can consider. Or you can even enroll to audit courses as you desire.
Magazines
WebMagazine of the PCA
ByFaith Magazine
World Magazine
WORLD