Staff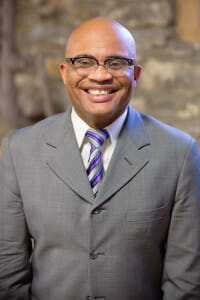 Mike Higgins,
Lead Pastor
Email Pastor Mike
Mike and Renee Higgins came to South City Church in 2012. Mike attended Covenant Seminary earned his MDiv in 1996 and served as a PCA pastor in Chattanooga, Tennessee and Atlanta, Georgia before returning to Covenant Seminary as Dean of Students in 2011. He is also an army chaplain (COL) assigned to the Pentagon. In May 2012, Mike earned his DMin from Covenant where his focus was the "Experiences of African American Church Planters in the PCA." He has been married to Renee for 33 years, has two daughters, Mary and Michelle and two grandchildren, Moses and Mattie.
Why is the Gospel good news? The Gospel brings a message of reconciliation and hope from, through and to the Almighty God who seeks to reclaim and rescue His people from every race, tribe and culture and bring them back to Him through the redemptive work of Jesus Christ. The Gospel is the real Christmas Story of God's amazing grace in providing the gift of salvation.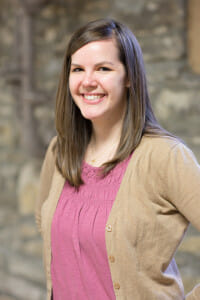 Erin Perrin, Children's Ministry Coordinator, Email Erin
I've been married to my husband, Ben, since June '07. We moved to St. Louis in July '09, and started attending South City Church as soon as we got here. I became the Children's Ministry Coordinator at SCC in August '10 – a job that I couldn't love more!! My two biggest sources of laughter (and tears 😂) are my children : Lucy (June '14) and Andrew (August '16).
Why is the Gospel good news? Because it means that I don't have to have it all together all of the time. I am confronted on a daily (hourly, moment to moment…) basis with my own sins and imperfections, so it is wonderful and liberating to know that I have a Savior that has already conquered sin and death on my behalf.
Elders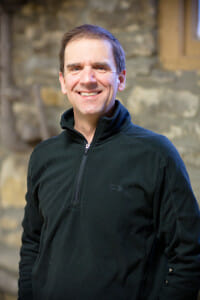 Stacey Clear,
e-mail
I live in the Benton Park neighborhood of St. Louis with my wife Stephanie and son Daniel. When not practicing my vocation as an architect (buildings, NOT computers!), I enjoy bicycling, exploring the city and taking family hikes in nearby state parks. I am an omnivorous reader (any redemptive recommendations?). I like a good beverage and may snag you sometime for some fellowship at a nearby coffee house or brew pub.
Why is the Gospel good news? Because it is Love that brings Life – to me, to His church and to any who choose Him. The Gospel gives meaning to the past, peace and security in the present and great hope for the future.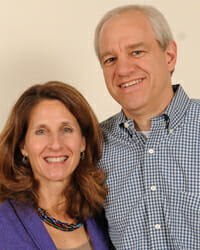 Dale Guariglia, e-mail
My wife Julie and I have four grown daughters, Mary Lara, Anna, Martha and Isabel and two (coming up on three) sons-in-law, and two grandsons. We are St. Louis natives. I am an attorney practicing environmental law at Bryan Cave. Julie runs the Reading Club tutoring ministry at Church and works at Thrive. In 2007, we joined South City Church when Olive Branch Church, located in the Benton Park neighborhood, and SCC merged.
Why is the Gospel good news? Because it tells me of my adoption into God's family as His son.
Ben Perrin, e-mail

I married my high school sweetheart, Erin, in June 2007. We moved to St. Louis in July 2009 so that I could continue my education. I am a graduate student at Covenant Theological Seminary working towards a Master of Arts in Counseling. In May 2012, I will graduate with my MAC and I hope to be working towards becoming a licensed therapist. I've been blessed to be a part of South City Church since August 2009 and I was called to serve on the Diaconate in May 2011.

Why is the Gospel good news? The Gospel is good news to be because it allows me to be me… in all my broken, ugly, truest forms. The Gospel reassures me that there is nothing that I can do to earn my salvation and that is a huge relief! I can rest in the arms of my Savior and knowing that his sacrifice is enough to cover my sins and gain my salvation.
Deacons + Deaconesses
Deacon Beacon
If you have a need for the deaconate, please call the "deacon beacon" at 314.329-1575.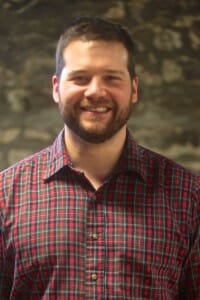 Jason Jung, e-mail

My magnanimous wife, Megan and I have lived in St. Louis since 2008 and been at South City Church pretty much since then. We have been blessed with two sons, Townes and Avery, who continue to teach us about God's unyielding provision and our own frailty. If you haven't met them yet, you need to. We also have a dog named Franny who thinks she's kind of a big deal. My wife is a counselor and I work as a graphic designer and manager for a multimedia company.

Why is the Gospel good news? Because it acknowledges the struggles of life and assures me of a place and purpose in God's kingdom. The good news of God's promises is also a call for us to live life as it's meant to be and doing so we all get a chance to take part in his coming kingdom.